Happy Thursday, my Friends.
I don't know about you, but Eastern NC is being blessed
with the most amazing Indian Summer weather.
Which is good, because our front porch is beckoning
to be cleaned and the final Fall decorations to be put out.
I will be participating in a
Fall Porch Tour soon.
25 Porches over 5 Days!
It's going to be great!
Great is also the best way to describe my Guest Contributor today.
Jen from A Girl in the Garage is back with an awesome project
to share with you. I LOVE this idea, and I think you will, too.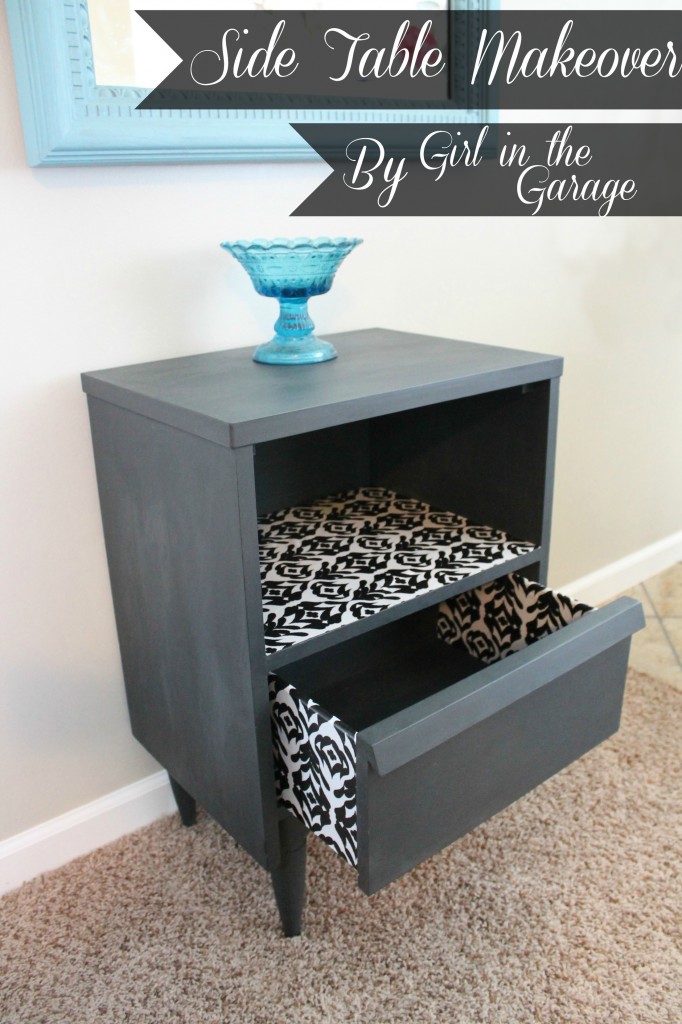 Hi everyone! This is Jen from Girl in the Garage and I'm back
with another furniture makeover for you. If you missed my last
contributor post on The Everyday Home, you can find it HERE.
This month I'm sharing a makeover I did on a midcentury side
table from a yard sale. It wasn't in terrible shape when I got it,
but it was worn and just pretty plain. I decided she needed some
beautification.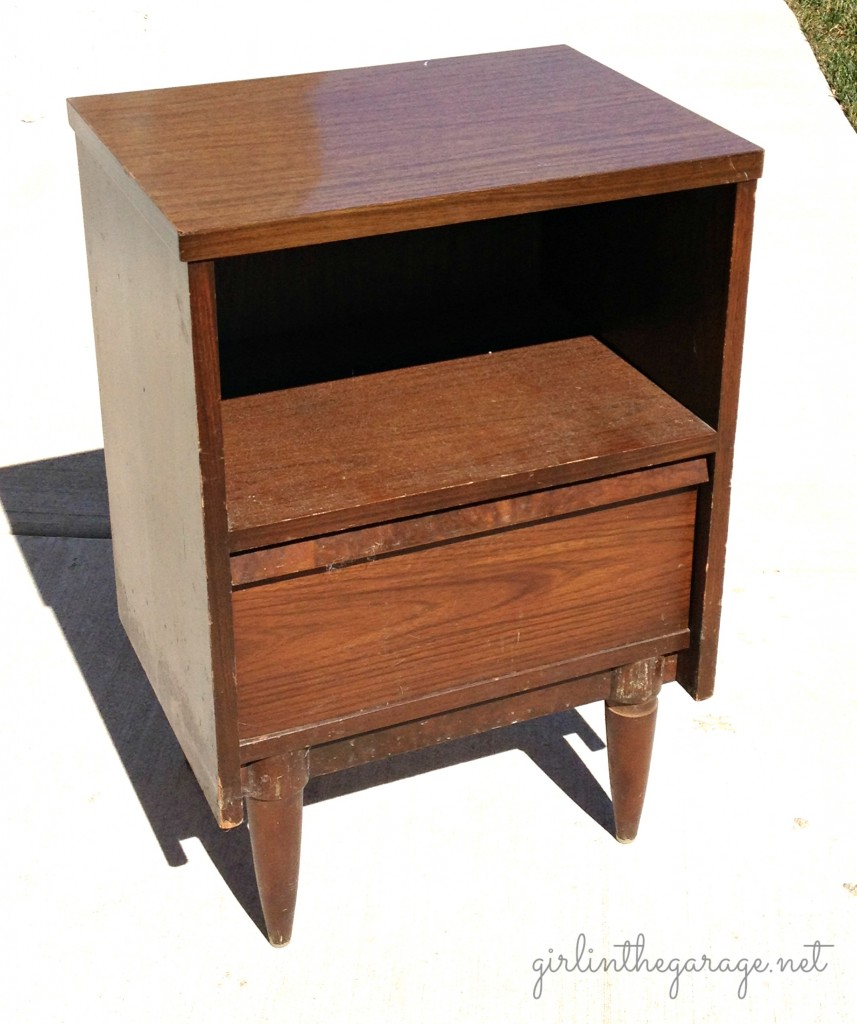 This gal's transformation happened with the help of Annie Sloan
Chalk Paint, AS clear wax, and some wrapping paper from the $1
section at Target. (Yes, wrapping paper!)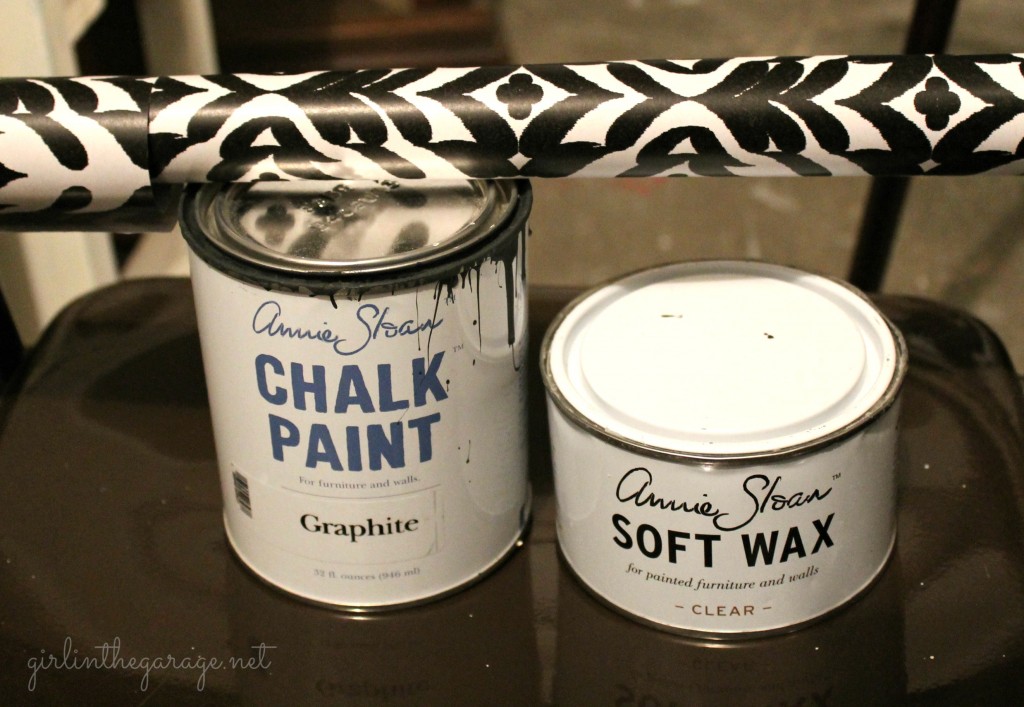 First I cleaned the table and painted it in Graphite. This color
looks like a medium-dark gray until you apply the wax which
brings out the deep hue. You can read all about Annie Sloan
Chalk Paint and wax in an in-depth post I wrote HERE.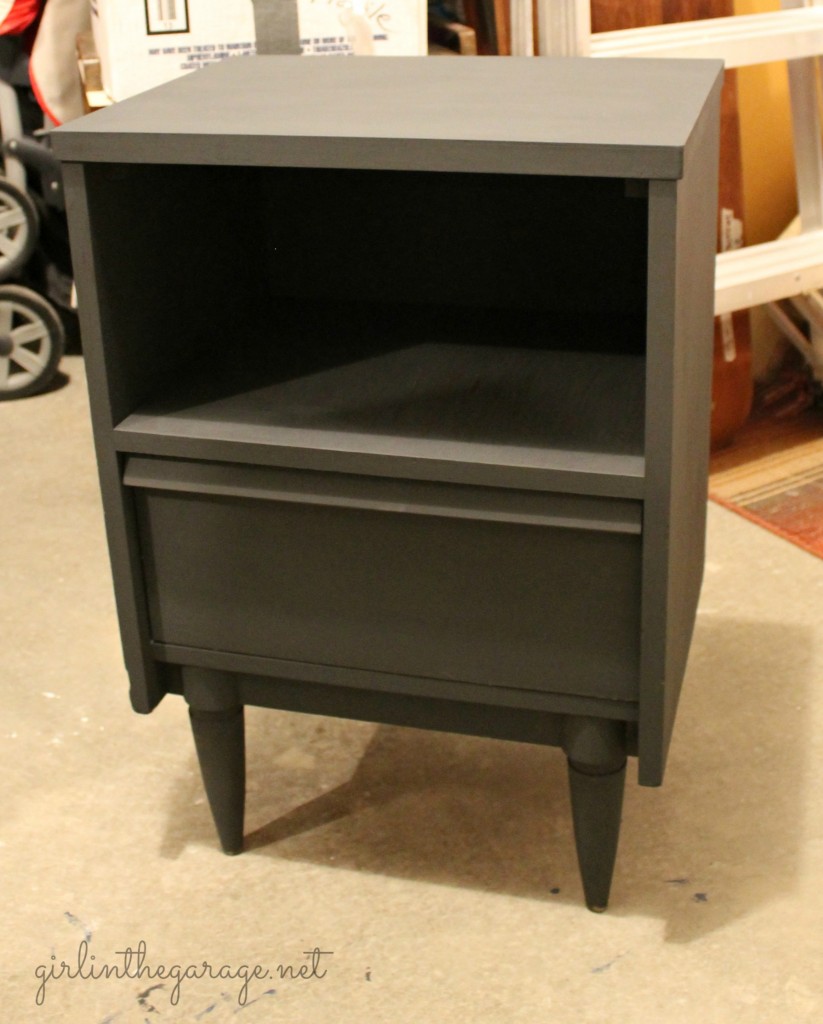 After the wax dried she got some flair. I cut three pieces of
wrapping paper and glued them on with Mod Podge. Be careful
of bubbles under the paper- go slowly and smooth them out as
you go.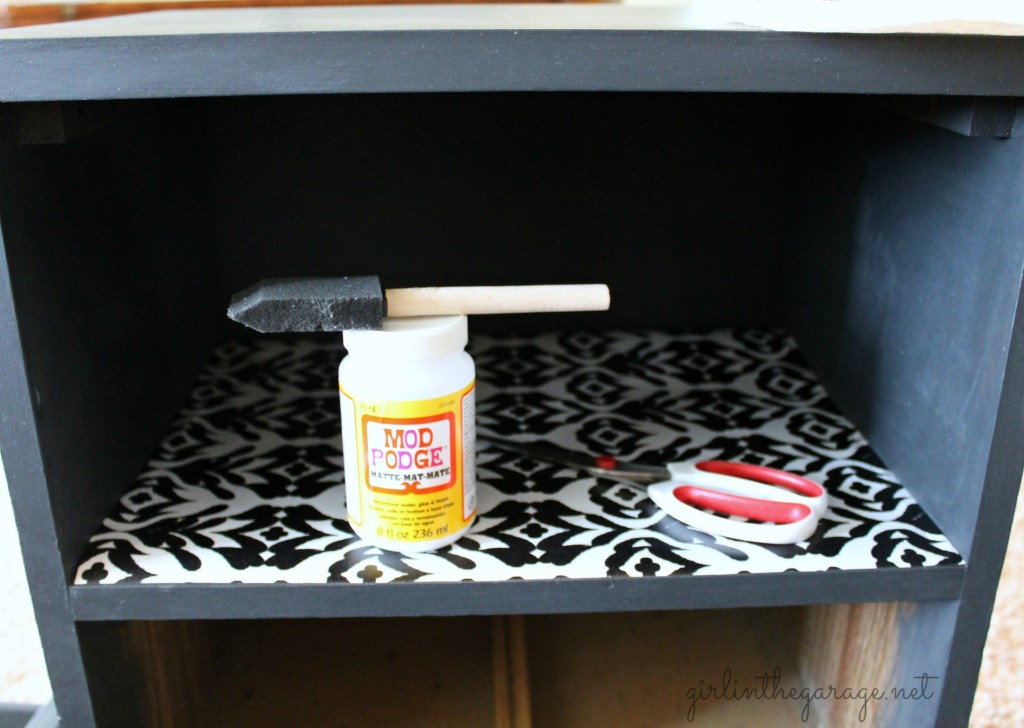 I love the surprise waiting when you open the drawer!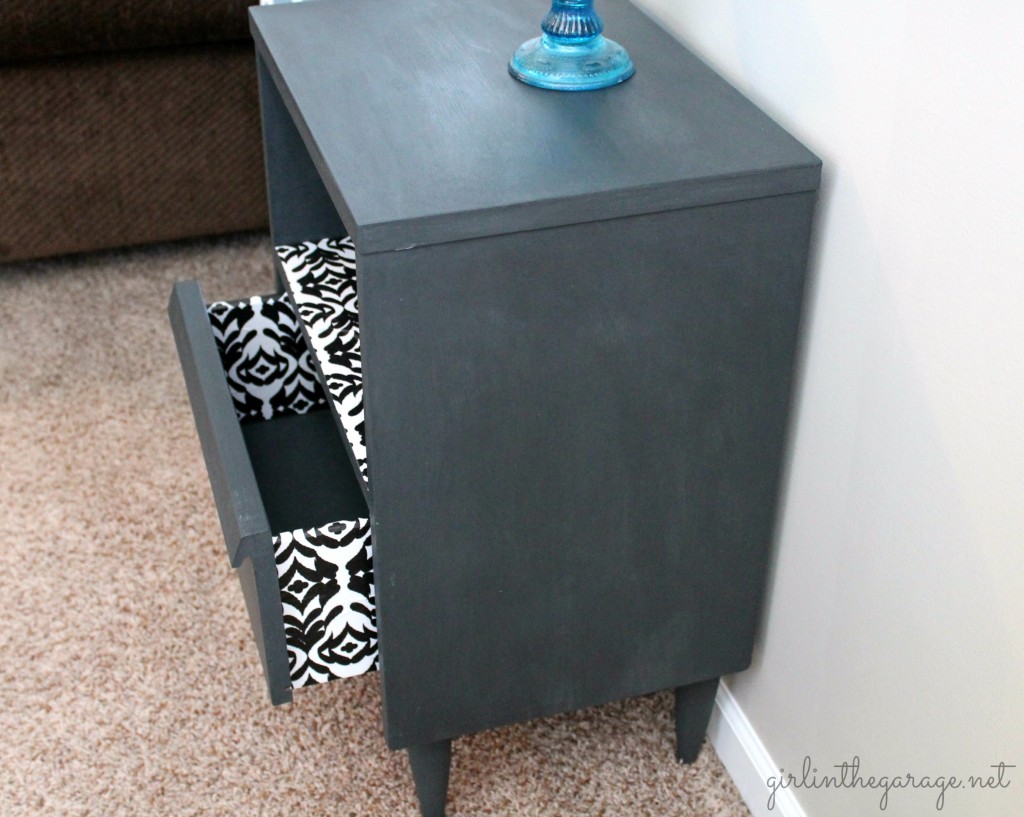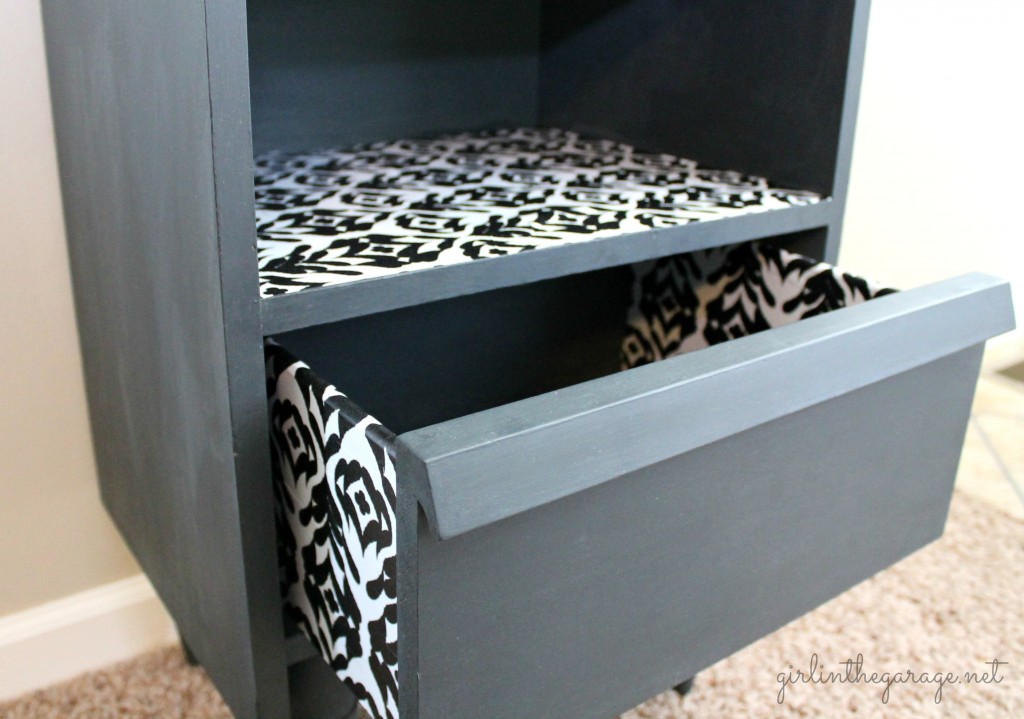 Here she is with the drawer closed (still pretty adorable):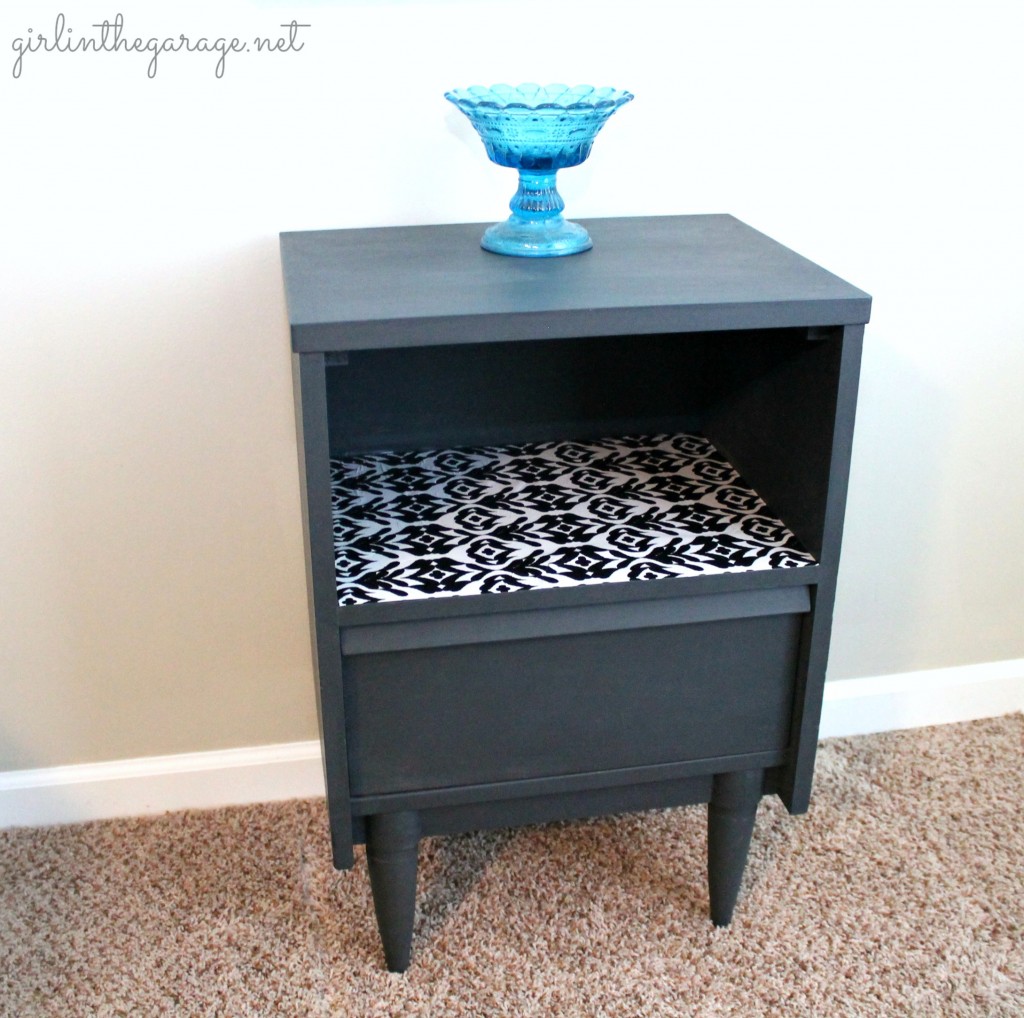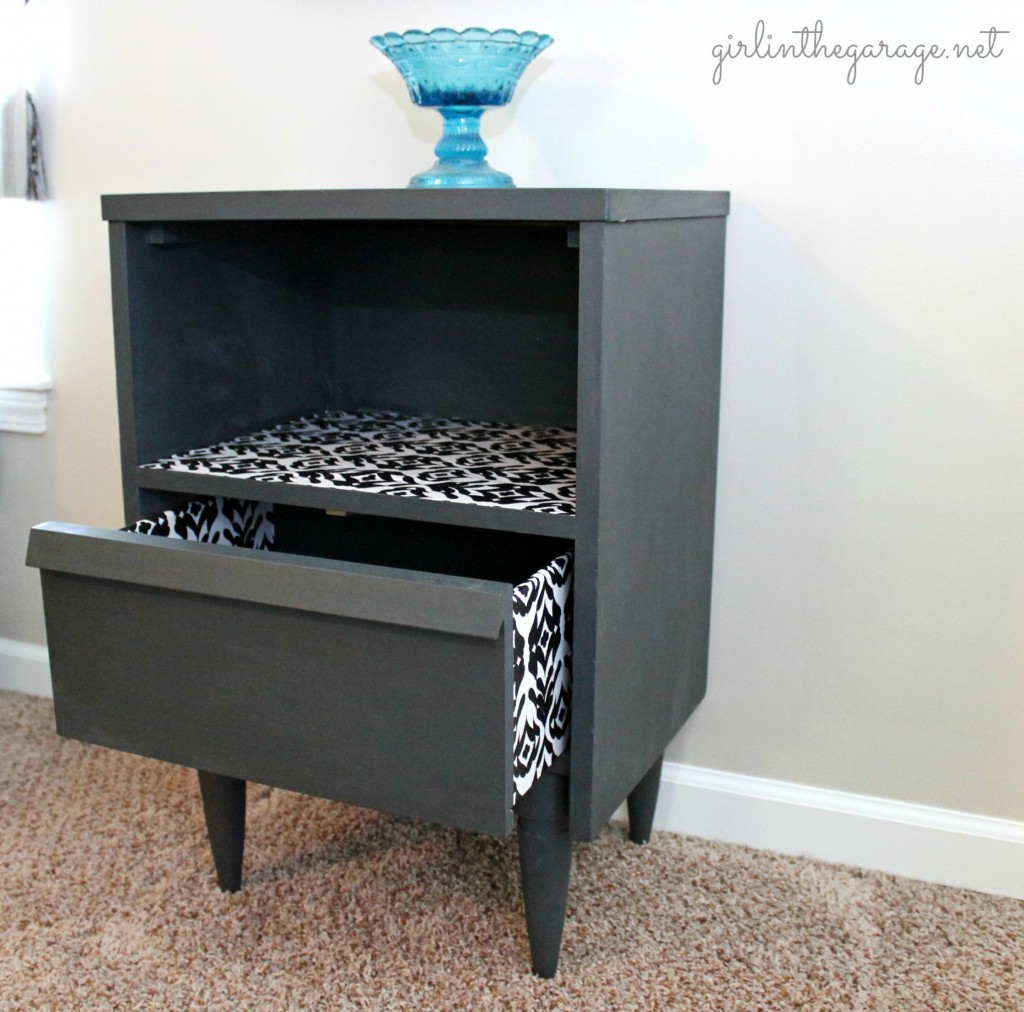 I think the makeover did her justice- what do you
think? Have you used wrapping paper on furniture or other
decor in your home?
Thanks for joining me today!
Jen
You can always find me here: Girl in the Garage Blog /
Facebook / Twitter / Pinterest
=========================================================
Thanks Jen for another great furniture makeover
project. Next week, Leslie from House on the Way
will be back with a great Craft Project.
Speaking of Crafts – remember when I shared my
I am giving it away!!!!!
All you have to do is comment below where you
would put it. That's all.
I will use RandomNumber.org to choose
the lucky winner.
I would LOVE to know my handiwork is in the
home of one of my faithful readers!
See ya' tomorrow for a
Souper-Spectacular Share.
(it's about soups, in case you didn't know.)
Have you just discovered
The Everyday Home Blog?
If so, I would love for you to follow me
by email so you never miss an update!
Delivered by FeedBurner