"Spring Vignette in the Kitchen"
Hi my Everyday Friends,
I am very sad to say I have an ouchie. A major ouchie.
As in I am not even typing this my son is "ouchie."
I have a possible torn ligament in my right wrist and I'm currently
wearing a soft cast – so I will be down for a few weeks.
I have some fabulous friends who have stepped up for me
and will be sharing some guest posts.
I know you will enjoy them.
My friend Suzy from Worthing Court is here with a beautiful
"Spring Vignette in the Kitchen."
Hi, Everyday Home friends!
My name is Suzy and I blog over at Worthing Court.
I'm so happy to be visiting with you today!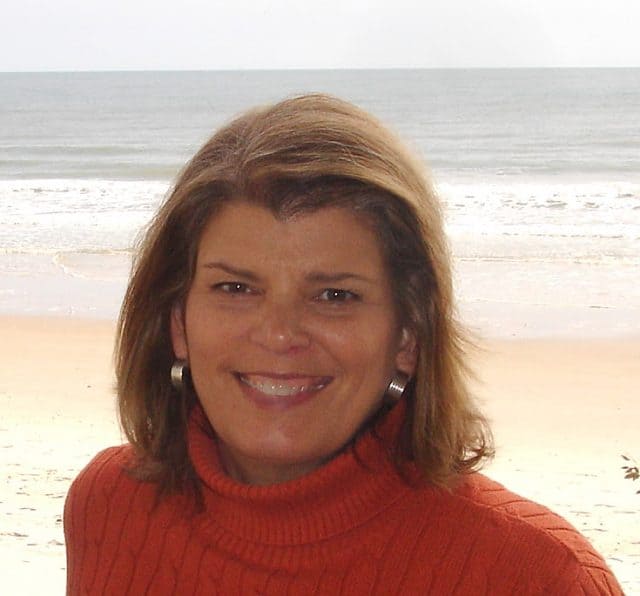 This has been such a harsh and endless winter for most everyone
around the country. And according to the weather forecast,
it isn't over yet. Boo.
I needed to bring some spring cheer into my house,
so when I spied sweet daffodil faces at my local grocery store,
I snapped them up and brought them home.
They were just the ticket for putting together a cherry vignette
on the island in my kitchen.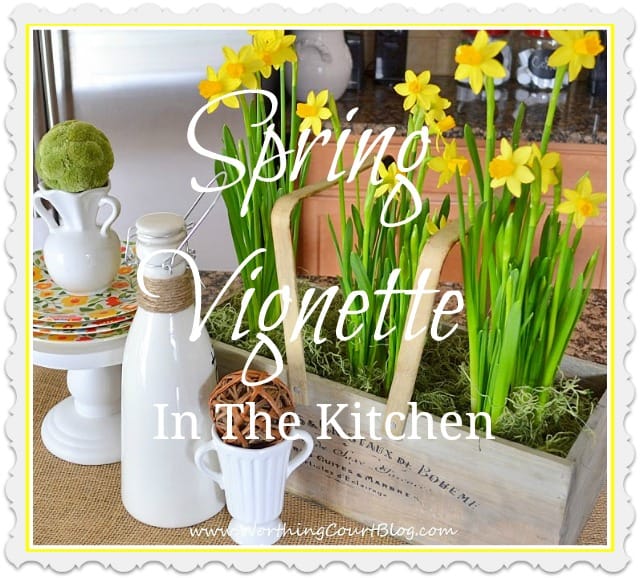 Their sweet faces seem to be straining toward the sun!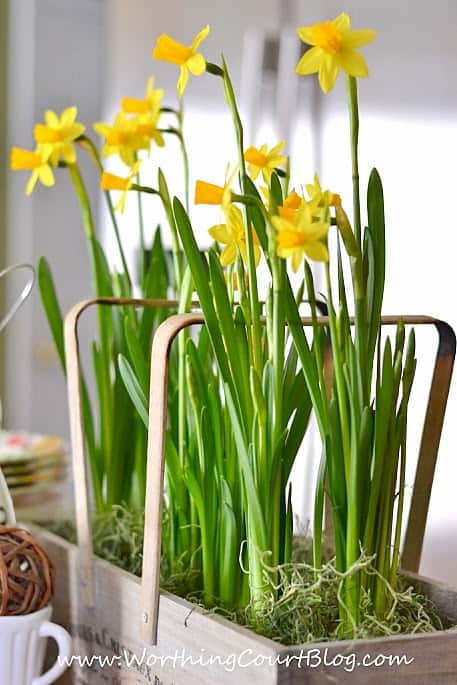 Their cheery yellow blooms are enough to chase the worst of the
non-spring weather blues away!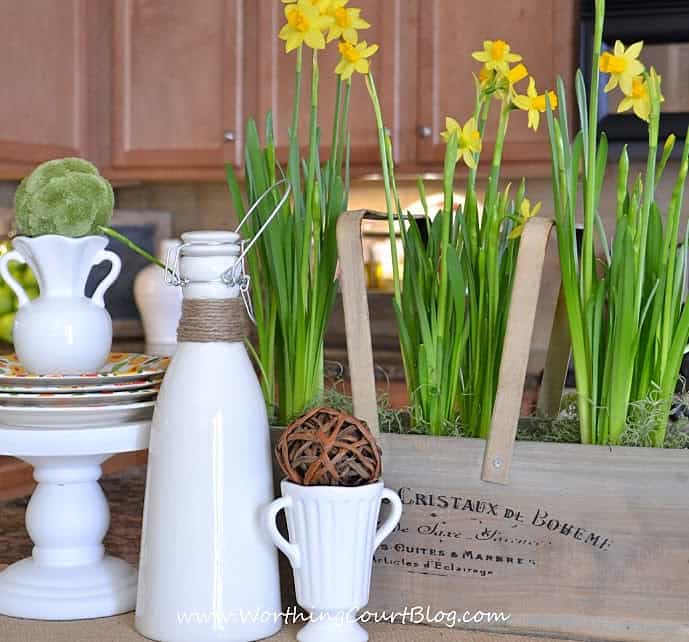 My vignette is filled with bright white elements…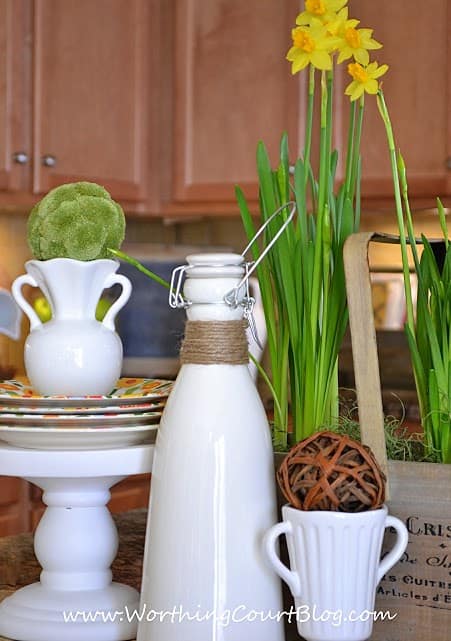 … and some colorful plates.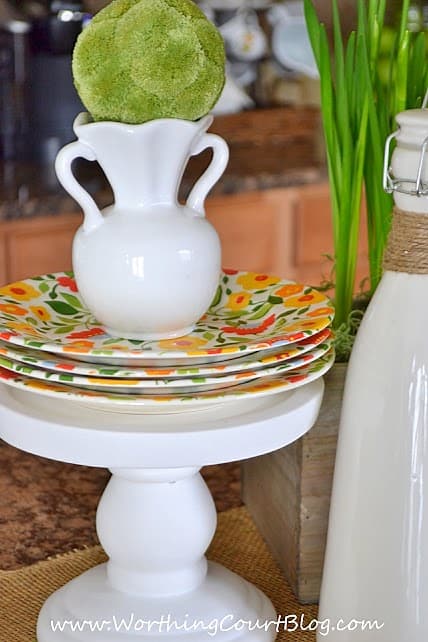 Adding in textural elements of burlap, moss and straw orbs,
a bit of twine and green Spanish moss plays off of the hard edges
of the dishes and vases to create loads of visual interest.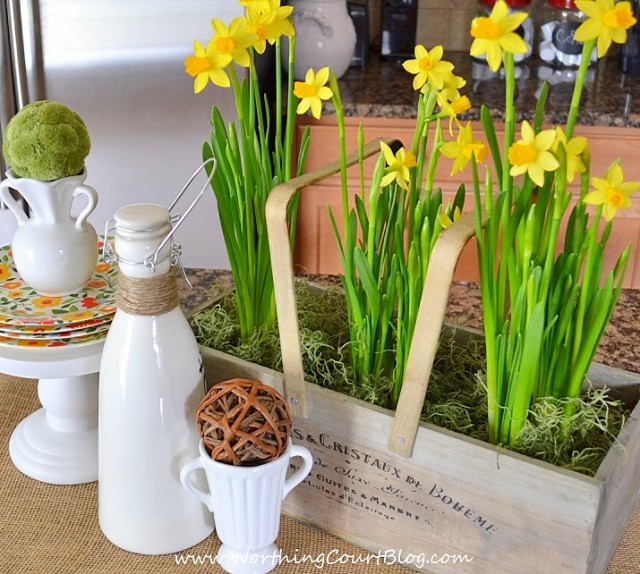 I've had several people ask me how I go about putting together
a vignette for my kitchen island.
One day soon, I'll share my thought process with you.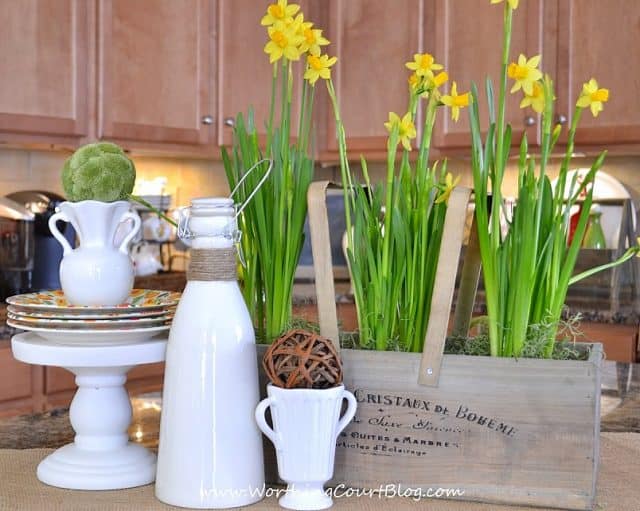 In the meantime, this cheery vignette is making me happy
every time I enter my kitchen!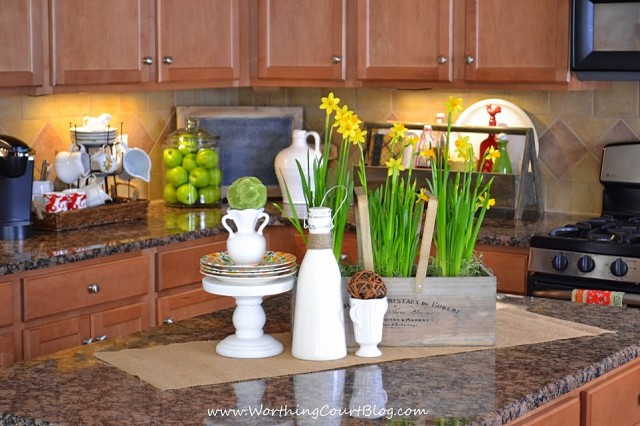 I've been busy spreading Spring cheer all over my house!
Simple And Easy Spring Decor In The Dining Room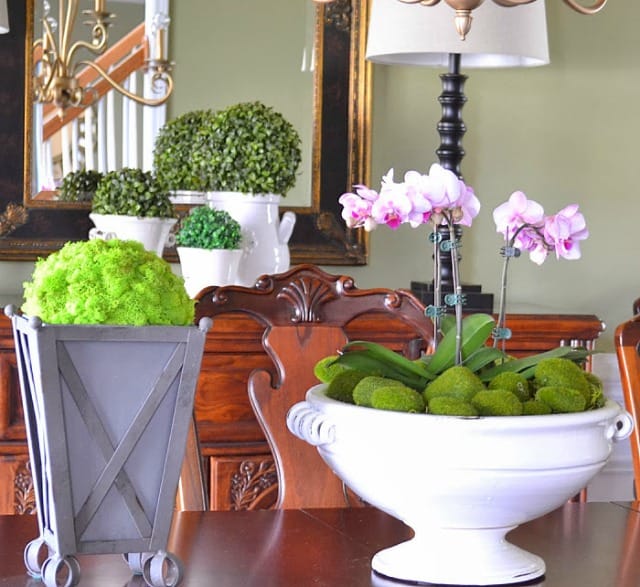 A Spring Coffee Table Vignette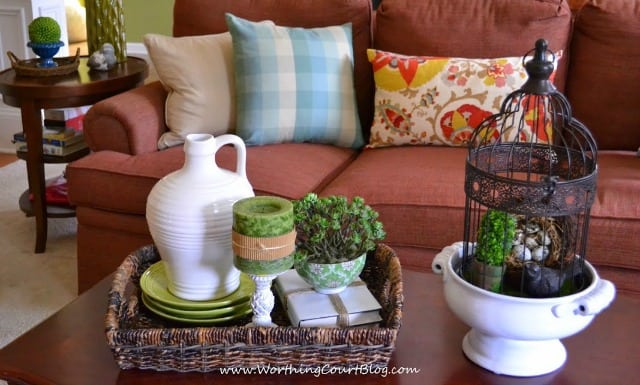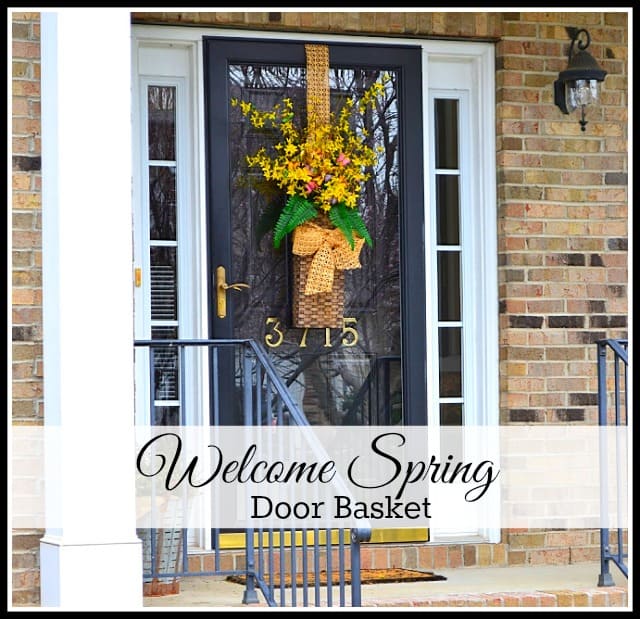 If you're into fluffing your nest this Spring, learn
How To Make A No-Sew Faux Roman Shade.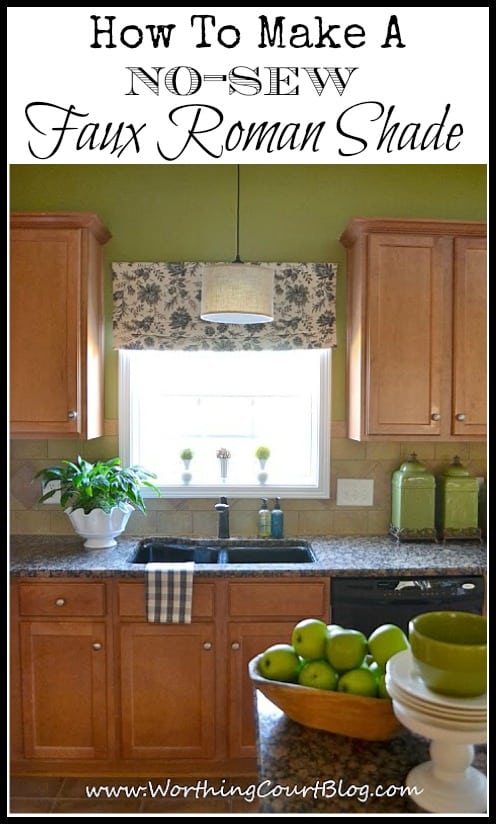 At Worthing Court, I'm passionate about sharing interior
decor inspiration and tips, recipes and solutions and tutorials
for creating and decorating on a budget. I have a custom window
treatment workroom, so I share some home decor sewing tutorials, too.
My motto is: Creating "Home" doesn't have to be expensive
and I'm here to prove it!
If you'd like to see what I'm all about, I invite you to take a
look at my About Me page.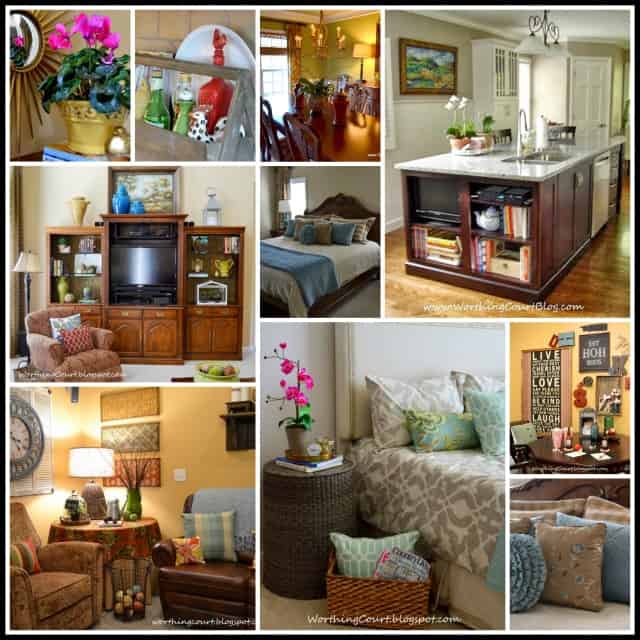 Thank you so much for having me over today, Barb.
It was wonderful meeting so many new friends!
Don't y'all just love her kitchen and her home?
Such a talented and sweet lady! Please visit her blog often to see
what she is up to next. You can also follow her on her
Sharing With:
A Stroll Thru Life
Savvy Southern Style
French Country Cottage
My Romantic Home
Craftberry Bush
LizMarie Blog
Have you just discovered
The Everyday Home Blog?
If so, I would love for you to follow me
by email so you never miss an update!
Delivered by FeedBurner